The 57-years-old, Emma Walton is a popular British children's book author, who is also an actress and theatrical director. The 57-years-old, Emma Walton is a popular British children's book author, who is also an actress and theatrical director.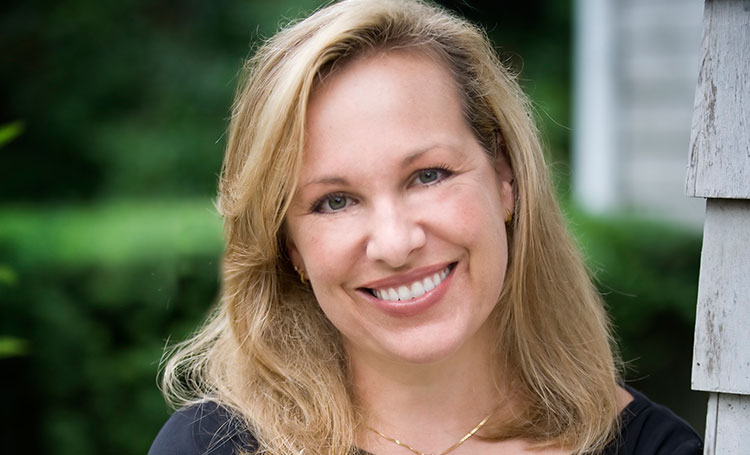 Quick Facts of Emma Walton Hamilton
| | |
| --- | --- |
| Full Name | Emma Walton Hamilton |
| Date of Birth | 27 November, 1962 |
| Marital Status | Married |
| Birthplace | London |
| Profession | Author, Actress |
| Nationality | American |
| Horoscope | Sagittarius |
| Relationship History | Yes |
View
Emma Walton has co-authored more than thirty children's books with the famous British child book writer, theatrical director, and actress.
She works along with her mother as a co-author for various books. One of the best-selling authors, Mrs. Hamilton, currently works as an instructor in the MFA program at SUNY-Stony Brook Southampton.
Emma is also a Film and television actress. Emma is known as the #1 bestseller in the Amazon.com Literacy category.
She was born Emma Katherine Walton and her father was a British set and costume designer Tony Walton and British Actress and Singer Julie Andrews.
Moreover, Andrews later adopted two girls named Joanna and Amy with her late husband, Blake Edwards.
Family Background
Emma, born on November 27, 1962, in England, is currently 57 years old. Her mother, Julie Andrews' fame skyrocketed after appearing in Broadway musicals such as My Fair Lady and Camelot.
Likewise, Emma's father, Tony Walton, has won 3 Tony Awards for Pippin, House of Blue Leaves, and Guys and Dolls.
Being born to such parents gave Emma extra leverage to become familiar with the entertainment industry early.
Also, she traveled back and forth to Los Angeles and London, spending much of her childhood. When she was five, unfortunately, Emma's parents divorced.
Emma started her educational career at the University of California, Los Angeles, Lab School. After graduation, she joined Browns University and graduated with Theatre Arts Degree.
In 2009, Emma graduated from Stony Brook University with a Masters of Fine Arts, Creative Writing, and Literature.
Life in the television Industry
Although Emma started her career in acting but soon changed to writing, she made her debut in the Hollywood Industry in 1983 with a small role in Curse of the Pink Panther. After that, She went on to play a few other movies.
Micki + Maude, A Fine Mess, That's Life!, are a few of the most famous movies of her time. Recently, she worked as a Makeup Artist in a short film, In Humans We Trust.
Although she has stopped working as the lead actress in the movies, she is seen as a guest in various shows and series.
Founder of Theater
In 1991, Emma, along with her husband and veteran British-American actress Sybil Christopher together, founded the Bay Street Theater in Sag Harbor, New York.
She worked as a theater's Artistic co-Director until 2008.
The theater is still running but is under different management.
Various films use the theater for shooting and host multiple national and international events and shows.
Actress to Author
By the end of 1990, Hamilton had started to write a few books as her mother's co-author. She worked as the author at Hyperion Books for Children/ Disney Book Group from 1997 to 2000. in New York.
During her days in the office, she was co-author of six books in the Dumpy the Truck Series.
After gaining some experience, in the year 2000, Emma joined Harper Collins. It is one of the oldest and world's biggest book publishers.
She worked as Co-author of numerous children's books and editorial director of books published within the Julie Andrews Collection imprint.
In 2009, Emma was appointed as Executive Director by Young Artists and Writers Project at Stony Brook Southampton. She writes about interdisciplinary writing programs for middle and high school students across Long Island and NYC.
Winning Grammy Award
The year 2010 proved to be one of the most memorable years of Hamilton's career.
Also, Emma won the Grammy Award for Best Spoken Word Album for Children for her voice-over in the film Julie Andrews' Collection of Poems, Songs, and Lullabies.
Further, Emma has voiced over many audio books. Her audio books include Gitty Daneshvari's School of Fear, Patrick McDonell's Me…Jane, Nancy Tafuri's All Kinds of Kisses.
Director at University
In 2009, alongside being engaged in various companies and posts, she was called upon by Stony Brook University to work as Director for Southampton Children Lit Fellow and Conference. The Conference is held during the summer break.
The University's Masters level department has sponsored this program for the middle graders to know much more about Literature.
Moreover, She has been attending conferences every year till the date since 2009. She gets to share her knowledge experience and learn much more during the time.
In the years following 2009, Emma released a Children Book Hub online. She helps the child authors to give the best shape to their article. She works as a host for the system.
Then in the year 2010, she was introduced to another online learning platform called Just Write Children's Books Home Study Course.
Married Life
Emma was married to the famous actor and director Stephen Hamilton in 1991. There is not much more information about the marriage ceremony to the public. The lovely couple has two children.
They welcomed their first son, Sam, in 1996 and another son, Hope, in 2003. The couple has been married for about three decades, but there are no rumors of cheating on each other until the date.
They are living a happy and peaceful lifestyle.
What is the Net Worth of Emma Walton Hamilton?
In a career of more than three decades, Emma has an estimated net worth of $4 Million.
In addition, As she did not have a long career in the Hollywood Industry or Television Industry, most of the income was generated through Books selling.
Meet the Author: Emma Walton Hamilton
Hamilton has been living at Sag Harbor, New York, with her husband and two lovely sons.
Emma is not much of a social media user, so as of January 3, 2020, she has over 2,454 followers in her Facebook account and 3,033 Followers in her Twitter account.
Achievements
Emma, along with her mother as co-authors, is named one of the bestsellers for seven books by the New York Times. Her solo book 'Raising Bookworms: Getting Kids Reading for Pleasure and Empowerment was premiered as the best seller on Amazon.com.
Furthermore, For the same book, Hamilton won a Parent's Choice Gold Medal, silver medals from the Living Now and IPPY Book Awards, and an Honorable Mention from ForeWord Magazine's Best Book of the Year.
Emma has published more than 50 books for children and adults to date.
Follow favebites for more updates on Celebrity Children Joanna Edwards
Sister
Jennifer Edwards
Sister
Geoffrey Edwards
Husband
Tags
Others