If you have watched the British show Scrapheap Challenge, you might be familiar with Dick Strawbridge, an ex-army lieutenant, television presenter, and environmentalist. Dick, a British citizen, is an engineer by profession and is popular for his distinctive mustache.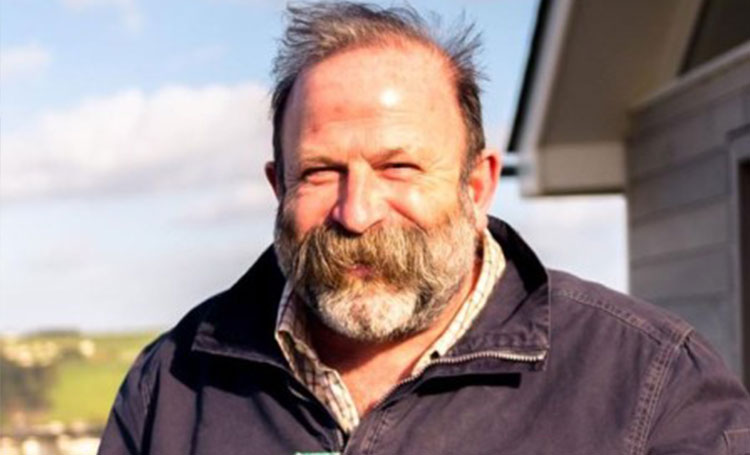 Quick Facts of Dick Strawbridge
| | |
| --- | --- |
| Full Name | Dick Strawbridge |
| Date of Birth | 03 September, 1959 |
| Marital Status | Married |
| Birthplace | Burma |
| Ethnicity | White |
| Profession | television presenter , Engineer |
| Nationality | British |
| Education | Ballyclare High School |
| Children | James Strawbridge, Charlotte Strawbridge, Arthur Strawbridge, Dorothy Strawbridge |
| Horoscope | Virgo |
| Relationship History | Yes |
View
If you have watched the British show Scrapheap Challenge, you might be familiar with Dick Strawbridge, an ex-army lieutenant, television presenter, and environmentalist. Dick, a British citizen, is an engineer by profession and is popular for his distinctive mustache.
Richard's father, George Strawbridge, worked in the oil industry, while his mother, Jennifer, was a homemaker. He was the third of seven children.
Early Life Of Dick Strawbridge
Often referred to as "Colonel Dic, he was born Richard Francis Strawbridge on September 3, 1959, in Burma (Myanmar). He moved to Northern Ireland to be with his grandparents and later moved to Antrim along with his other six siblings.
After taking O levels, Strawbridge received the British Army commission in 1979 by attending Welbeck DSFC and Sandhurst. Also, he has a degree in Electrical Engineering.
Army Career Of Dick Strawbridge
Richard gained his commission in the British Army in the year 1979. He was the head of the college; he got admitted to the Army. Strawbridge joined the Royal Corps of Signals the following year in January 1980.
Strawbridge became Lieutenant in April 1981. He was in the post for the next year before becoming Captain in October 1985. Richard then became Major in September of 1991.
In 1993, Richard was awarded an MBE award for his distinguished service in Northern Island. He was then promoted to Lieutenant Colonel in June 1999. He retired in November 2001 after serving in the British Army for more than 22 years.
Life in the Television Industry
Richard has about 26 credits for the self category in the television industry. Strawbridge began his career by appearing in the series of "Scrapheap." He won series 3 of "Scrapheap Challenge" with these two younger brothers.
He replaced the show presenter Robert Llewellyn after winning the series and started to work as the show's host.
In the year 2006, Straw filmed a series for BBC two. In the series, he moved to a new house and attempted to live as green as possible, using only renewable energy and environment-friendly resources. He went on to produce various other such documentaries that have been aired through multiple television channels.
Show Presenter
In 2012, Strawbridge was announced as presenter of the new Channel 5 series Beat the Ancestors. Similarly, in 2016, he was announced as a co-host of the three-part BBC Four series Trainspotting Live.
In 2017, Richard was the presenter for the reality series Cabins in the World with Will Hardie. Eight competitors had to design and build their cabins.
He broadcasted a program called The Biggest Little Railway in the world on Channel 4. It documented an attempt to get a model train to traverse the 73-mile long Great Glen Way.
Dick and his wife, Angel Adoree, hosted the show "Escape to the Chateau." Their Chateau is a 19th-century castle located in France. It is now famous as a luxury wedding venue.
Who is Dick Strawbridge's Wife?
The 1993 MBE award recipient, Strawbridge, met the love of his life, Angel Adoree, via their shared agent in 2010. They married in November 2015 and are the parents of two kids. Their eldest son, Arthur, was born in 2013, while a year after their second child, a daughter, Dorothy Francis, was born.
Angel Adoree is also known as Angela Newman, and she is a 1940s vintage enthusiast. Adoree is the founder of The Vintage Patisserie, a hospitality company and the author of The Vintage Tea Party Book. Besides, she is a talented interior decoration artist.
Previously, he married Brigit A. Weiner in 1982. The former couple has a son named James Strawbridge (b: 1984) and a daughter named Charlotte Strawbridge (B:1986).
After living 28 years as spouses, Dick and his ex-wife, Brigit, separated in 2010. Dick's son, James, is a celebrity chef who co-presented UKTV History's The Reinventors with his father.
How much is Dick Strawbridge's Net Worth?
The renowned TV presenter, Dick Strawbridge, has a net worth of $8 Million. The primary source of his income comes from the television Industry. Over the past few years, Strawbridge and his wife Angel have lived a lavish lifestyle by earning through their Chateau in France.
Further, the average salary of a show host is about $70,000. However, Dick might be earning more than a six-digit figure. The Strawbridge couple presented one popular show in Britain called Escape to the Chateau.
An article reports that the pair charge huge fees for the people who want to tie the knot on their beautiful property, and the typical cost of a wedding for over 75 guests is more than $44,000.
Dick Strawbridge's Chateau
While many people think of buying their dream house, Angel and Dick purchased a fancy castle in France and transformed it into a successful business. Not only does the couple make the Chateau their home, but their Chateau is also famous as a wedding and events destination.
In January 2015, Angel and Dick moved to France from the UK. They purchased a 19th-century chateau – Chateau-de-la-Motte Husson – in the Pays de la Loire. The property featured in the TV show Escape to the Chateau has 45 rooms, 78 windows, 12 acres, and one moat.
They paid £280,000 for the Chateau, but the mansion had no electricity, heating or water, and a sanitation system. So, what is the cost of Dick Strawbridge's Chateau Wedding price? It costs £5,870 to use the mansion as a wedding venue.
The 19th-century mansion is now valued at £2 million. As per dailymail.co.uk, the couple even receives up to £38,000 per wedding with an average price of around £19,000.
Stay Tuned With favebites For More Further Updates!
George Strawbridge
Father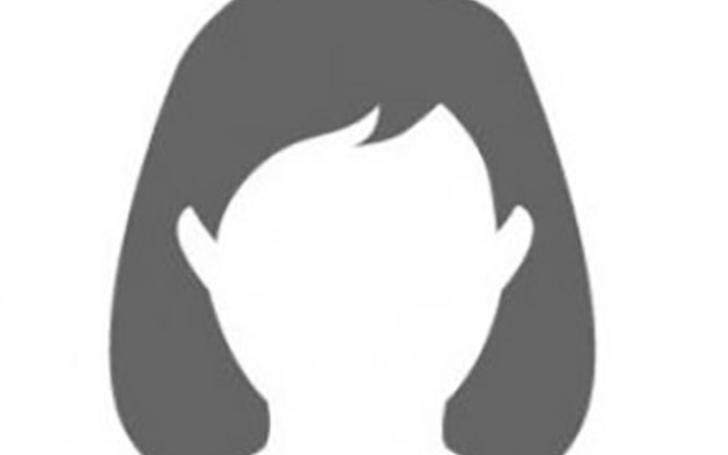 Jennifer Strawbridge
Mother
Angel Adoree
Wife
Brigit Strawbridge Howard
Ex-wife
James Strawbridge
Son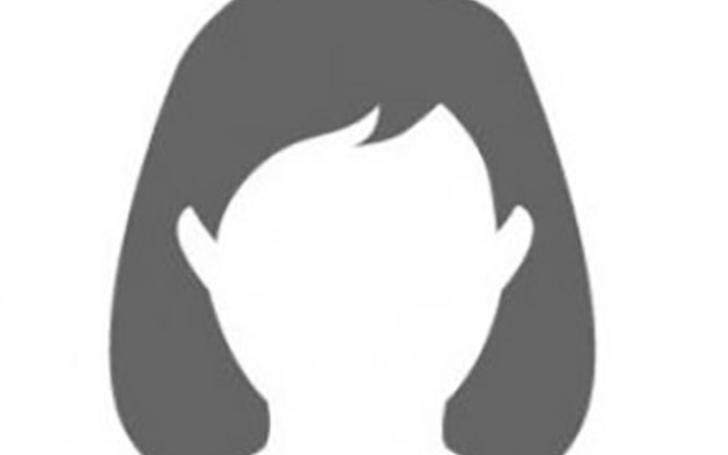 Arthur Strawbridge
Daughter
Charlotte Strawbridge
Daughter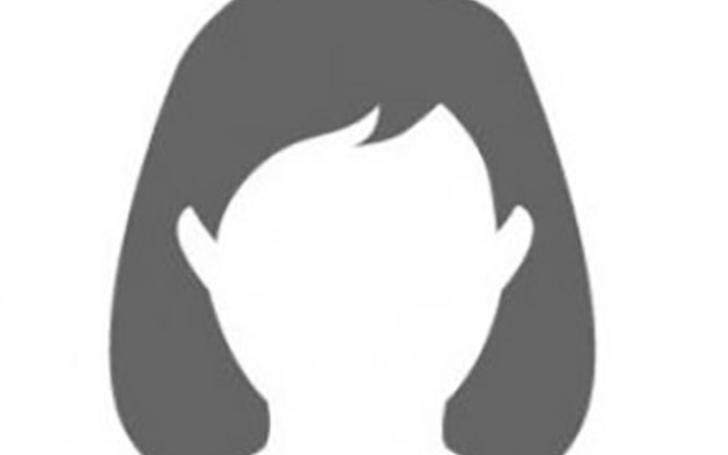 Dorothy Strawbridge
Daughter
Tags
Others