The Colorado native Francie Frane is currently earning fame as the fiance of American reality TV star & the bounty hunter, Duane Lee "Dog" Chapman Sr, aka Duane Chapman.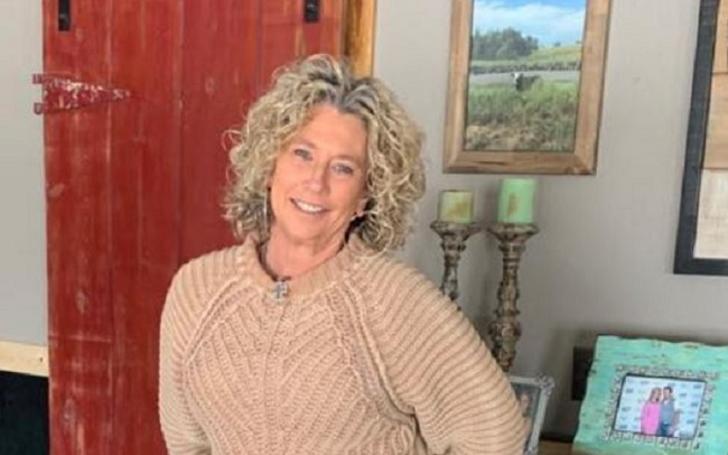 Quick Facts of Francie Frane
| | |
| --- | --- |
| Full Name | Francie Frane |
| Net Worth | $400K |
| Marital Status | Married |
| Birthplace | The USA |
| Ethnicity | White |
| Profession | Celebrity Wife |
| Nationality | American |
| Boyfriend | Duane Lee "Dog" Chapman Sr, |
| Relationship History | Yes |
View
The Colorado native Francie Frane is currently earning fame as the fiance of American reality TV star & the bounty hunter, Duane Lee "Dog" Chapman Sr, aka Duane Chapman. After the tragic death of a former wife, Dog finds his new love in Francie and is planning to spend his whole love life with her.
The celebrity fiance Francie is 51-years-old as of now. Nothing much is known, but she is a rancher by profession who currently resides in Colorado along with Duane in his home. Read the article till the end and no more about the newly engaged pair Dog and Francie.
A Romantic Candlelit Proposal
The 67-years-old Duane and Francie started their romantic relationship earlier this year. Francie and Dog are now spending quality time together and seem very happy to get one another as their life partner. 
Francie's boyfriend Duane Chapman, famous for his series Dog, the Bounty Hunter, proposed to his love with the engagement ring at a mesmerising candlelit party. Explaining the proposal, the rancher said,
"I wasn't expecting it at all. I had just gone to pick up some foods and then when I came back he had all the lights turned down with just a few lights on and a bunch of candles lit."
She added, "When I came in, I was like, 'Wow, this is awesome. Then Dog said, "Come in, sit down. I need to talk to you. He then got down to one knee and opened the ring box saying, "Will you marry me and spend the rest of our lives together?"
The beautiful and supportive Francie also accepted the proposal, which had made her wowed. Since that day, the two have shared a healthy bond and are closer to one another.
They are also eagerly waiting to tie the wedding knot. As per The Sun, the couple is planning to wait until after lockdown to get married in the presence of their family members, children, and close ones.
Dog's Family Accepted Francie
Not only Duane "Dog" Chapman, but his children and family members are also happy about their father's decision to start his new love life with the fantastic Francie Frane. If he marries Frane, this will be the sixth marriage for Dog and the second for her.
Because before Dog, Francie was married to a man named Bob, with whom she shared two kids. Chapman faced criticism regarding his new relationship with Frane. But one of his daughters has fully supported Duane and his love. She vigorously defends the criticism saying,
"Everyone who's judging my father should sure pray that they never have to lose their loved one and get judged for trying to fill the void. Your opinion is invalid. My mother would've wanted him to be happy. Now please shut up and let me my dad live in peace."
Dog's Previous Wives
As mentioned earlier, the TV star Duan Dog Chapman was previously married to several women. He first married La Fonda Sue Darnell in 1972. La Fonda and Duane shared two children from the relationship, Duane Lee Chapman, II (b. 1973) and Leland Chapman (b. 1976). But after five years, they separated in 1977.
Then Dog tied the wedding knot with Ann Tegnell in August 1979. Tegnell and Chapman also welcomed three kids. Everything was going fine; however, Ann and Duane partitioned their married life. Then he married his third wife, Lyssa Rae Brittain, in 1982.
They also shared three children Barbara Katie Chapman (born. 1982 – died. 2006), Tucker Dee Chapman (b. 1983), and Lyssa Rae Chapman (b. 1987). Lyssa married Brahman Galanti in 2009.  
Brittain and Chapman partitioned their relationship on November 20, 1991. For the fourth time, in 1992, Duane married Tawny Marie Chapman. The two did not share any kids and split up in 1994. Later they confirmed their divorce in 2002.
After Tawny, Dog starts his on-and-off relationship with Alice Elizabeth "Beth" Barmore. Later Beth and Dog married on May 20, 2006, at a Hilton Hotel. Barmore and Chapman became parents for the two kids named Bonnie Joanne Chapman and Garry Chapman. He also adopted Beth's daughter, born from her previous relationship.
Everything was going fine; the former pair were living blissfully. However, Beth's severe diseases, which led to her death, shattered the happiness of the Chapman family. She died because of throat cancer on June 26, 2019, in Hawaii.
Francie Frane's Net Worth
As of now, Francie Frane has not revealed the exact net worth she enjoys. However, she has an estimated net worth of around $400 thousand, which she has collected throughout her career. She is a rancher by profession. As per the source, the rancher Colorado area earns between $41,539 to $50,236 per annum.
On the other hand, France's husband-to-be, Duane "Dog" Chapman, has a net worth of $6 million. Dog's primary source of income is from his appearance in various Television shows, and he is also a professional bounty hunter.
Dog rose to fame among others after creating his series Dog the Bounty Hunter. The series aired on the A&E TV channel from 2004 to 2012. From the show, he also earned an impressive sum of wealth.
Tags
Others