Let's face it; dancers aren't all that widely known unless they are famous. And the story of Lee Karis, a professional dancer, is no different from the regular accounts.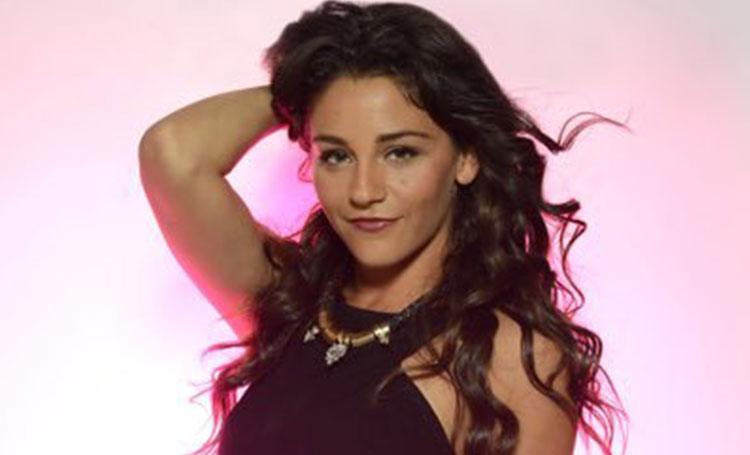 Quick Facts of Lee Karis
| | |
| --- | --- |
| Full Name | Lee Karis |
| Date of Birth | 16 November, 1989 |
| Birthplace | The USA |
| Ethnicity | White |
| Profession | Dancer |
| Nationality | American |
| Education | BA in Business Administration from University of Arizona |
| Horoscope | Scorpio |
| Relationship History | Yes |
View
Let's face it; dancers aren't all that widely known unless they are famous. And the story of Lee Karis, a professional dancer, is no different from the regular accounts.
And, this being the way the world works, she is best known for being pop singer Aaron Carter's on and off partner than for her work and skills, at least in the context of the regular person.
Who is Lee Karis?
She was born on November 16, 1989, in Northbrook, Illinois. Her childhood and early life stories aren't readily available since all a person has these days is their privacy; therefore, we have decided not to unnerve on the subject.
The information about her college education is well known, though. She got a Bachelor's Degree in Business Administration from the University of Arizona, online or otherwise, and we're not sure. But her degree is legit; that much can be said.
But incomplete knowledge about her professional career as a dancer is accessible. She has been associated with the Clear Talent Group, a full-service talent agency headquartered in Los Angeles, New York, New Orleans, Chicago, and Atlanta.
Established in 2003, CTG has helped represent actors, models, young people, directors, dancers, choreographers, and designers in all areas of the entertainment industry.
She also worked as an account executive with Michigan Avenue magazine before her career took off.
Aaron Carter
Aaron Carter, a singer-songwriter, actor, and a popular figure for those who grew up in the 2000s, is known for childhood stardom, beating Shaquille O' Neal in one vs one basketball, the earworm "I Want Candy," and his Twitter meltdowns.
We guess that comes from releasing your first album at the age of 7 when you should be learning the multiplication table, but to each his own, I think.
The meltdowns have been quite frequent, to be honest, since the dawn of Twitter. Okay, I'm exaggerating. Let's cut him some slack; Aaron is a sensitive guy.
Also, he used to release his albums like rabbits giving birth back in the 2000s, but these days, his production process is more advanced, and his songwriting is more sophisticated than in the "I Want Candy" days. He released an album two years ago.
Relationship Of Lee Karis
I guess the word "tumultuous" is the right one to describe the relationship between Aaron Carter and Lee Karis. The couples' state of relationship changes wherever the wind blows. The team breaks up one minute, and Aaron goes into a meltdown, worrying family and fans alike about his mental health.
Then he speaks out about his anxiety, and before he can complete the sentence, the couple is back together. And then they break up again, making Aaron's heart shatter into a million pieces. But that's what helps his songwriting process, so who are we to judge?
Aaron Carter's Past Relationships
Aaron began dating actress Hilary Duff in 2000, and the couple was together for about two years. While still dating Duff, Carter started an affair with the actress Lindsay Lohan in January 2002 but separated in 2003. He was once engaged to Kari Ann Peniche in 2006 and Maile Hochuli in 2010.
Further, Aaron has dated Madison Parker from September 2016 to July 2017. In 2018, Carter began dating Lina Valentina 2019.
He even announced that the couple was expecting a child; later, the news turned out to be false. After the separation, Lina moved out of their joint house. In October 2019, the former child star was spotted buying flowers for his model girlfriend, Jazz Egger.
Net Worth Of Lee Karis
Lee Karis is not the wealthiest dancer in the world, so you'll know how hard it was for us to get to this number. She's in her 30s, and her career is camouflaged with all that's happening in her life. So that you know, dancers such as Witney Carson has a fruitful career in dancing.
However, through meticulous calculations and insider information, we have concluded that the dancer is worth around $800,000. It is a pretty impressive figure for someone who's not that well-known, but it can be said that one does tend to burn money quickly in L.A; therefore, she needs to be careful.
To know more about celebrities, follow favebites.com!
Tags
Others