Cyntoia Brown Long didn't have an ordinary childhood. She faced extreme difficulties while growing up. Long became exposed to dark societal activities from a young age, and at 16, she was convicted of the murder of 43-year-old Johnny Michael Allen.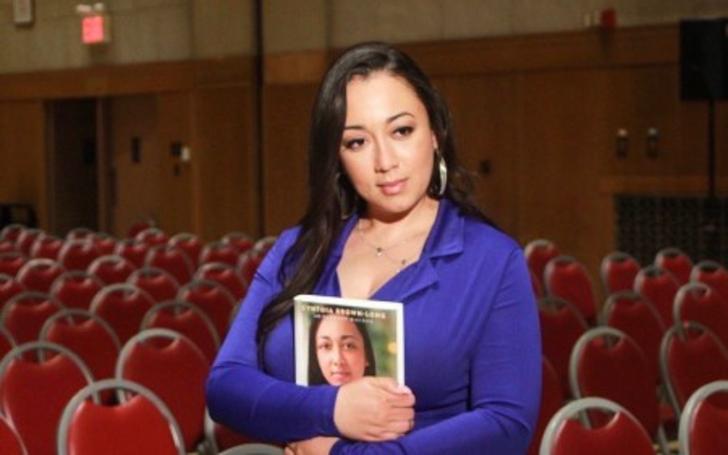 Quick Facts of Cyntoia Brown Long
| | |
| --- | --- |
| Full Name | Cyntoia Brown Long |
| Date of Birth | 29 January, 1988 |
| Marital Status | Married |
| Birthplace | Fort Campbell, Kentucky, USA |
| Ethnicity | Mixed |
| Profession | Author/ Speaker/ Advocate |
| Nationality | American |
| Education | Lipscomb University |
| Horoscope | Aquarius |
| Relationship History | Yes |
View
Cyntoia Brown Long didn't have an ordinary childhood. She faced extreme difficulties while growing up. Long became exposed to dark societal activities from a young age, and at 16, she was convicted of the murder of 43-year-old Johnny Michael Allen.
So, what happened? Is she a free woman now? Stay with us to know about her present status.
Cyntoia Brown Long Parents
Cyntoia Denise Brown was born on January 29, 1988, in Kentucky, United States. Her biological mother, Georgina Mitchell, was 16 when Brown was born. Georgina was a drug and alcohol user. Likewise, Brown's biological father abandoned the family without seeing his newborn daughter.
At 2, Cyntoia was adopted by Ellenette and her husband, Thomas Brown. Her adoptive father was an alcoholic and used to abuse her physically.
Ellenette loved Cyntoia like her own daughter, but their relationship became worse with time. Brown was told that she wouldn't meet her biological mother until she turned 18. Further, the young teen developed violent behavior.
Thefts, Violence, & Drug Abuse
While at school, Cyntoia's trouble with the authorities began to show up. She wouldn't respect her teachers and used to fight with students. At a young age, she became a victim of alcohol addiction. By the time she was 12, Brown was already engaged in theft.
She was placed in an alternative school for at risk-students after she was found stealing over $2,000 worth of jewelry. Do you know Michael Strahan's new lover, Kayla Quick, was also convicted of theft and violence?
After knowing that Cyntoia's adoptive father Thomas had mentally and sexually abused her, Ellenette filed for divorce with Thomas. Cyntoia, a devastated kid, began smoking marijuana while taking drugs for anxiety and depression.
Cyntoia didn't stay at the Department of Children's Services (DCS) and ended up living on the streets of Nashville. She met a drug dealer/robber named Kut-Throat, who forced her into prostitution.
Johhny Allen Case
We see teenagers spend the majority of their life at school, but that wasn't the case for Cyntoia. She was already out of the home; she used to take drugs and used her body to make a living. However, one incident would change her life forever.
On August 6, 2004, the 16-year-old Brown met a 43-year-old real estate agent named Johnny Michael Allen. On that night, Allen offered her to have dinner at his home. As per Brown, he offered her to have intercourse for $150.
They didn't have intercourse, but as soon as Allen came nearer to touch her, Cyntoia shot him in the back of his head using her handgun. She also stole $172 from his wallet and his firearms.
Life in Prison and how she changed her past?
After committing murder and fleeing the scene immediately, the police arrested Cyntoia. At 16, she was arrested for homicide, handgun possession, and other criminal charges. She was found guilty and was sentenced to life in prison.
Brown began serving her sentence at the Tennessee Prison for Women. However, she decided to change her life and began improving her studies. While in prison, she earned her GED with a score of 656 in March 2005.
Also, Brown earned an Associate Degree in Liberal Arts with a 4.0 GPA from Lipscomb University in December 2015. Further, she received a Bachelor of Professional Studies in Organizational Leadership with a 4.0 GPA from Lipscomb University in May 2019. Hence, a troubled teen managed to be an academic intellect.
High-Profile Celebrities wanted Brown out of Prison
On November 21, 2017, Cyntoia's case went viral after celebrities like Rihanna, Kim Kardashian, Snoop Dog, and LeBron James expressed outrage over Brown's sentence.
After several clemency and appeals, the public hearing occurred in May 2018. In December 2018, the Tennessee Supreme Court stated that Brown would be eligible for parole after serving 51 years. However, Tennessee Governor Bill Haslam reduced Cyntoia's life sentence to an August 7, 2019 release. Additionally, she is now on ten years of supervised parole.
Cyntoia Brown Long Married to the singer, Jaime Lynn Long
While serving her sentence in prison, Brown met gospel singer J. Long in 2017. Jaime is a former member of the hip-hop group "Pretty Ricky, a record producer and entrepreneur." So, how did their relationship begin?
Well, Jaime used to write letters and comforted Brown during her breakdown. After two years of knowing each other, the couple decided to marry. Their mutual representative, Wes Yoder, confirmed that they became husband and wife before Brown was released from prison.
As per the Tennessee Department of Corrections, Cyntoia and Jaime married over the phone in August 2019.
Afterward, she became a free citizen on August 7, 2019, but is under supervised parole as of now. The couple has remained private about their marriage. On social media, the lovebirds can be seen sharing adorable pictures.
Cyntoia Brown Long Net Worth and Career after Prison
As a person who served 15 years in prison, Cyntoia didn't have any chance to engage in a professional career. While in prison, she did multiple degrees but couldn't improve her financial status. Therefore, estimating Brown's net worth is a difficult task.
Currently, Cyntoia is an author, motivational speaker, and advocate working for women and children. She focuses on improving the lives of sex-trafficking victims. Further, Brown, her husband, Jaime, is the founder of the Foundation for Justice, Freedom, and Mercy.
Apart from writing the book, Brown has been a guest columnist for the Washington Post. Also, she is a 2020 Nominee for the NCAAP Literary Image Award.
Book & Documentary
Brown has authored a memoir titled, "Free Cyntoia: My Search for Redemption in the American Prison System." The biography is composed of her 15 years in prison. Atria Books, a division of Simon & Schuster, published the memoir on October 15, 2019.
Her memoir is available for sale online and in stores. Another well-known author Lindsay Harrison is also famous for her works.
On March 1, 2011, a documentary film about Cyntoia premiered on PBS' Independent Lens series. Director and writer Daniel H. Birman titled the documentary "Me Facing Life: Cyntoia's Story." Further, the story of Cyntoia's case will be aired on Netflix somewhere in the first quarter of 2020.
Visit Us: FaveBites
Georgina Mitchell
Mother
Ellenette Brown
mother
J. Long
husaband
Tags
Others