Gary Busey is an American actor. He portrayed Buddy Holly in The Buddy Holly Story (1978), for which he was nominated for the Academy Award for Best Actor and won the National Society of Film Critics Award for Best Actor.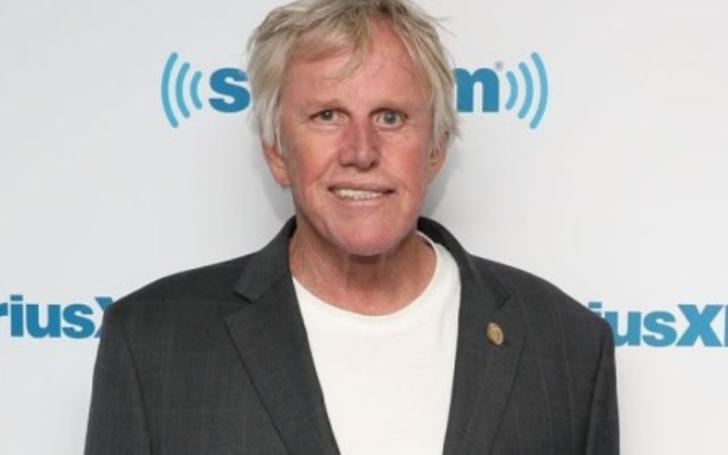 Quick Facts of Gary Busey
| | |
| --- | --- |
| Full Name | Gary Busey |
| Net Worth | 500000 |
| Date of Birth | 29 June, 1944 |
| Marital Status | Dating |
| Birthplace | Goose Creek, Texas, USA |
| Ethnicity | White |
| Religion | Christianity |
| Profession | Actor |
| Nationality | American |
| Height | 182 cm |
| Horoscope | Cancer |
| Relationship History | Yes |
View
From surviving cancer, drug overdoses, and Hardcore Christianity to supporting Trump to life-altering accidents, actor Gary Busey has seen and done it all in his lifetime. Add to that all those funny little "Busey-isms" and a career of over 50 years; it is an article worth writing.
So, let's get to the juicy parts and look at the guy's life who almost convinced us that he was Buddy Holly but then refused to give us an autograph because "There is only one Buddy Holly." Mad Respect!
Gary Busey Family
On June 29, 1944, Gary Busey was born in Goose Creek, Texas, US, to Sadie Virginia and Delmer Lloyd Busey. His mother, Sadie, was a homemaker, while his father was a construction design manager.
Gary was ever the showman, showing interest in sports and music from an early age. He reportedly spent a few years on an Oklahoma ranch, where he learned to be a bull rider.
It could have been written in the sky that Busey was destined to have a life full of ups and downs. In fourth grade, Busey moved from his hometown to Tulsa, then attended and graduated from a different high school from the one he attended upon moving.
Upon graduation, he attended Coffeyville Community College before attending Pittsburg State University on a football scholarship. His injury took place there, keeping him from pursuing a career as a professional athlete and where his interest in acting developed.
He then transferred to Oklahoma State University, where he quit school just one class short of graduation. Always the one to live on the edge, our Gary.
Gary Busey Shares A Son With His First Wife
Gary has three children, all of whom are actors or aspiring to be. He also has the same number of significant relationships, if not more. In 1971, Busey's wife, Judy Helkenberg, birthed their son, Jake Busey, who is now an actor.
A fun fact, both Jake and Gary are trained pilots, having got their licenses from the airport next door in Santa Monica. Busey and Helkenberg divorced when Jake was 19 years old.
Jake was a striking resemblance to his father when he was young, so the world would not have to worry about quickly running out of Busey's. Busey also has a daughter named Alectra from a previous relationship with Tracy Hutchinson.
Gary Busey's Second Wife: Tiani Warden
Busey married his second-wife actress, Tiani Warden, his co-star in three movies, The Chain, The Rage, and Plato's Run. Warden died on November 4, 2019, following a cocaine overdose while she was inside the prison. The day before her death, the Quinlan Police Department arrested her for public intoxication. Less than 24 hours, cops found her unresponsive in her cell.
Despite being married for the best part of five years, the couple had no children together. At the time of her death, Warden was 53. Gary himself has battled with cocaine and alcohol addictions.
Before marrying Tiani on September 23, 1996, he became sober at Morton H. Meyerson Symphony Center, Dallas. After a series of domestic violence, she divorced Busey in 2001.
Who Is Gary Busey Dating Currently?
Gary first met his current girlfriend, Steffanie Sampson, in 2008. At the time, Steffanie was 34, while Gary was 64 years old. Sampson has appeared in movies like Sabretooth and Sharknado: The 4th Awakens.
Gary and Sampson welcomed their son, Luke Sampson Busey, on February 23, 2010. The couple lives happily without any personal misunderstanding. In October 2019, he was joined at his new Off-Broadway musical Only Human by his partner and son.
Near-Escapes
Speaking of deaths, let's talk about the ones that Busey has escaped. Almost everyone seems to have fallen into the influence of drugs if they have fallen into fortune and fame. Busey narrowly escaped a drug overdose in 1995, which helped him turn his life around and become a devout Christian.
But before that, in 1985, Busey suffered from a motorcycle accident that took his life. He was dead for about four minutes before being brought back to life.
His fatal injury gave him some permanent brain damage, affecting his impulse control and various other actions in later life. His ordeal brought along more strict helmet laws in the state of California.
Net Worth Of Buddy Holly Actor, Gary Busey
With a career that has spanned for so long and is still going, it is undeniable that Gary Busey has a high Net-Worth; and a pretty impressive one. It may have been more than it is today, but it is still a considerable amount of money. Just kidding, he went bankrupt.
After detailed calculations and scrutinized speculations, it can be assumed that the 75-year-old has a net worth of about $500,000, which, for an actor, is decent. Despite a life full of movies, he never got the spotlight he deserved, leading to a meager amount of Net-Worth.
Stay Tuned With Us: FaveBites David Busey
Brother Carol Barraza
Sister
Jake Busey
Son
Alectra Busey
Daughter
Luke Sampson Busey
Son
Tags
Others