One of the talented individuals from Hollywood, Kristoffer Polaha is a reknowned actor, writer, and producer. Polaha acted in theatre productions, including Uncle Vanya at the Stella Adler Conservatory, Ragtime Revue at Lincoln Center, and Bread & Butter at Provincetown Playhouse. Subsequently, he appeared in small roles in American films & T.V. series.
Quick Facts of Kristoffer Polaha
| | |
| --- | --- |
| Profession | Actor |
| Full Name | Kristoffer Polaha |
| Birthplace | America |
| Ethnicity | Caucasian |
| Religion | Christianity |
| Nationality | American |
| Relationship History | Yes |
View
Kristoffer Polaha is an American actor, writer, and producer. In addition, he is well-known for Wonder Woman 1984, Jurassic World Dominion, and Hope Grows.
Likewise, he got global recognition from the movies such as North Shore and Nathaniel "Baze" Bacile in Life Unexpected. For further details regarding the actor, make sure to scroll down.
Kristoffer Polaha Wife
It's been nearly two decades since the Polaha married. The actor tied a knot with American actress Julianne Morris on June 7, 2003, at the Windermere Chapel in Windermere, Florida.
The couple met at one of their movie shootings and began to see each other. Polaha fell in love with Morris at first glance. Eventually, they started to date each other.
Right after one year of their marriage, Morris gave birth to their first child, a son Kristoffer Caleb Polaha on July 28, 2004. Likewise, On April 6, 2006, the couple had a second son Micah Polaha. The couple delighted at the moment after becoming parents of two children.
However, after some years, they decided to have another child to make a balance in their family.
Eventually, Polaha and Morris welcomed their third son Jude Polaha in 2011. Morris also shared her pregnant photos on social media. Moreover, Polaha and his son also starred in the same movies.
His second son, Micah, is an actor and cinematographer, well-known for his portrayal in the Red and Blue make Purple, Last Seen Along the Verde River, and Home & Family.
Furthermore, Morris is a true believer of Christain and advocates sexual restraint before marriage. She states, " I have faith upon a union ordained by god.
In the belief of the strong marriage faith, she didn't give a little miss about caring for and loving her husband & sons. Polaha often shares pictures of his wife & kids on Instagram. Currently, the Polaha family resides in L.A., U.S.
How much Is The Net Worth Of Kristoffer Polaha?
Talking about the actor's fortune, Polaha is one of the renowned actors in the U.S. He has garnered many fans and wealth from his definitive work. In the entertainment industry, he has done more than ten movies & fifty T.V. series in his career.
Through every position, he has earned a significant sum of money and had several opportunities to add income.
Let's talk briefly about Polaha's income, earnings, net value and other financial sources. He adds most of his fortune through his successful acting career.
Correspondingly, he receives $1000 per episode from the T.V. series Life Unexpected, a series consisting of 26 episodes which means he had $23000 from the series. Moreover, he received the same amount from the series Ringer.
The blockbuster movie "Jurassic World Dominion" made Polaha richer, and he had a $200,000 salary as a Wyatt Huntley. On the other hand, the movie's main cast, Christ Patt, had a salary of $10 million. Likewise, the film co-star, Bryce Dallas Howard, received a salary of $8 million.
The movie collected $839.1 million worldwide and was declared a blockbuster in the film industry.
Moreover, as an actor, Polaha earns an average of $115,000 yearly. However, the salary ranges generally between $59,000 to $175,000 depending upon the actor's skills and popularity.
As of 2022, Kristoffer Polaha has a whooping net worth of $700,000, similar to the popular swimmer model Molly Eskam. Currently, he lives a lavish lifestyle in L.A.
Kristoffer Polaha Acting Career
Initially, Polaha acted in theatre productions, including Uncle Vanya at the Stella Adler Conservatory, Ragtime Revue at Lincoln Center, and Bread & Butter at Provincetown Playhouse. Subsequently, he appeared in small roles in American films & T.V. series.
Meantime, he played his first on-screen role as Gavin in the comedy-drama series, That's Life.
Later, he appeared in several T.V. series such as Birds of Prey, Close to Home, Angel, Roswell, Tru Calling, CSI: Miami, and It's Always Sunny in Philadelphia. From the TBS film America's Prince: The Jhon F. Kennedy Jr Story, he gained global stardom for his amazing portrayal of John F. Kennedy Jr.
Consequently, Polaha got the main role of Jason Matthews on the prime-time soap opera North Shore in 2004.
In 2007, he portrayed Carlton Hanson in the drama T.V. series Mad Men. After one year, he played in the series Miss Guided and starred in the biographical movie Billy: The Early Years in 2008.
Likewise, In 2009, he made several guest appearances on T.V., including Without a Trace, The Ex List, Better Off Ted, and Dollhouse.
In 2010, he portrayed the role of Nate Bazile in the teen drama Life Unexpected. Further, he played in many films & T.V. series, including Run the Race, Wonder Woman 1984, Jurassic World Dominion, Birds of Prey, Backstrom, Castle, Mystery 101 and Condor. In 2016, Polaha won a Jury Award for Best Actor in the Seattle Short Flim Festival.
Kristoffer Polaha Spouse Julianne Morris
Julianne Morris is an American actress, well-known as Kristoffer Polaha's wife. In addition, she was born on May 8, 1968, in South Carolina, U.S.
However, she migrated to Windermere, Florida, with her parents at a young age. Likewise, she also has two older siblings. Morris completed his bachelor's from the North Carolina School of the Arts.
Talking about her actress career, she landed her first on-screen in the movie Witch Hunt as Tracy Pinkmem in 1994.
Further, she portrayed Amy Wilson on the American soap opera The Young and the Restless. In 1998, she played the role of Greta Von Amburg on the daytime soap opera Days of Our Lives. She was introduced as "Swamp Girl" on Days of Our Lives.
In the meantime of Y&R and Days of Our Lives, Morris is starring in the fantasy T.V. series The Adventures of Sinbad in South Africa.
Later, the actress appeared as Amber Sullivan in the 2002 movie Another Pretty Face. Likewise, she has appeared in several films, including Two and a Half Men, Baywatch Nights, and L.A. Heat.
Stay Tuned With Us: Favebites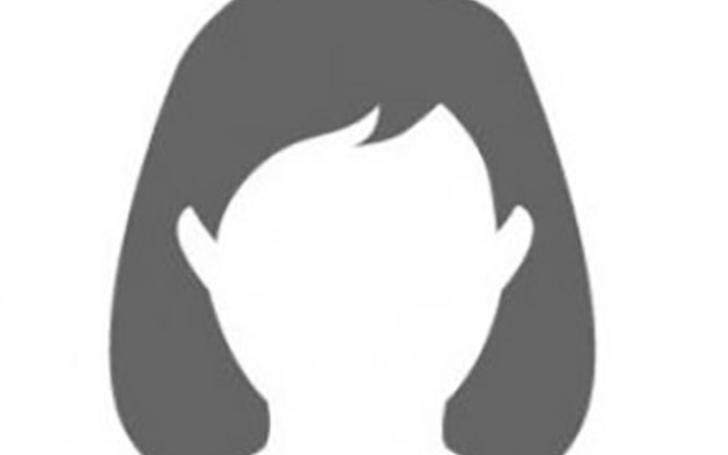 Jerome Polaha
Mother
Julianne Morris
Wife
Tags
Others