Lakiha Spicer is the third wife of one of the best boxers of all time, Michael Gerard Tyson aka Mike Tyson. Similarly, he is also popular as "Iron Mike" and "Kid Dynamite".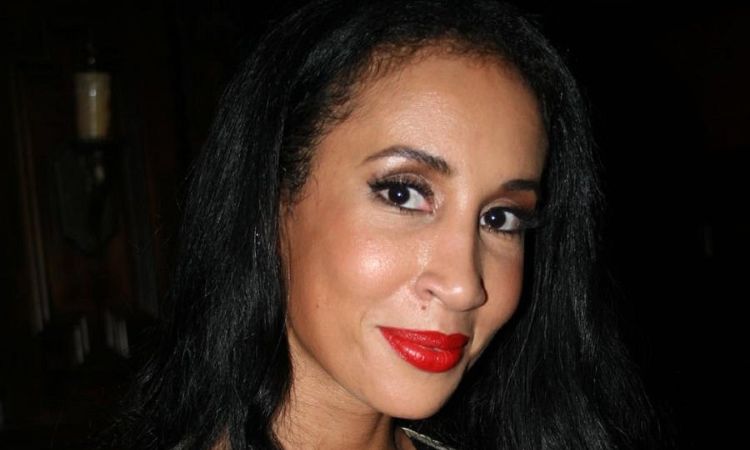 Quick Facts of Lakiha Spicer
View
Lakiha Spicer is one of the famous personalities who rose to fame because of her husband's achievements and popularity. Well, Lakiha is the third wife of one of the best boxers of all time, Michael Gerard Tyson, aka Mike Tyson. Similarly, he is famous as "Iron Mike" and "Kid Dynamite".
Relationship Of Lakiha Spicer and Mike Tyson
The 43 years old Lakiha is currently in a marital relationship with Mike Tyson. Mike is one of the greatest professional boxers of all time, with 50 wins and 44 wins by KO. Because of his nature, many people call him "The Baddest Man on the Planet." Moving towards their marriage, the two tied the knot of husband and wife back on 6 June 2009.
Their wedding ceremony was held on Saturday in a short and private function with their close friends and families. The location of their marriage is La Bella Wedding Chapel in Las Vegas Hilton. The love-Dovey couple first met when she was just 18 years old. Well, her father knew Don King, who often took her to boxing rings, and she met with Mike in one of his fights.
Lakiha Spicer Shares Two Children With Mike Tyson
Not only the couple is married, but they are also parents of two children. Lakiha and Mike share two kids from their marital relationship. Lakiha gave birth to her first child, a daughter, Milan Tyson, born in December 2008. She went to prison for six months for money fraud and conspiracy while pregnant with Milan.
Also Read: Bang Eun-Jeong
As of 2021, Milan is 12 years old. Similarly, Lakiha gave birth to her second child, a son, Morocco Elijah Tyson, on 25 January 2011. As of now, Morocco is nine years old. Apart from her relationship, she never had a child with anyone. On the other hand, Mike is married twice before marrying Lakiha and has six other children with his former wives.
It has been 11 years of their marriage, and the couple is still going strong without any separation rumours and controversies. In fact, Mike recently said that,
"Without my wife, I'm a savage animal… I look at women differently as I get older, when I was younger, I viewed them as pleasure. Now that I'm older, I look at them as the half, it makes me realise that I'm a man. And at this stage in my life, they're my teachers and If a man doesn't have a little bit of fear of his wife, he's not living his life right."
As per the interview, it is clear that they are living a happy life with each other and raising their kids.
Net Worth Of Lakiha Spicer
Lakiha's professional life is still under the radar as she is very secretive about her working life matters. Because of it, it is unclear whether she is active in money-making activities or not. So, Lakiha's net worth is still under review. On the other hand, her husband, Mike's net worth is $10 Million as of 2022 as per Celebrity Net Worth.
You might get surprised that how come a great celebrity like Mike Tyson has a lower net worth. According to Forbes, Mike's earnings are around $685 Million in his lifetime. However, he was married thrice, had eight children, was convicted of rape and served three years in prison; a $ 23 Million debt and bankruptcy caused his fortune to go below.
Reportedly, he made $10 million from his fight with Roy Jones Jr. For now, Lakiha is living a lavish lifestyle with her husband's wealth. The duo resides in their Las Vegas, Henderson house, worth $3.5 Million.
Stay Tuned With Us: FaveBites
Morocco Tyson
Son
Tags
Others