Liza Todd Burton is the daughter of Elizabeth Taylor and her third husband, Mike Todd. Liza, a sculptor and animal lover, currently prefers to live a low-key lifestyle. However, her parents were one of the most famous icons of the Hollywood industry.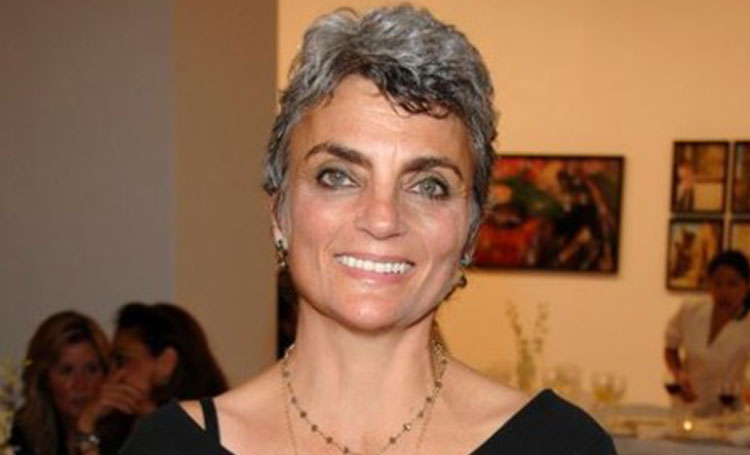 Quick Facts of Liza Todd
| | |
| --- | --- |
| Full Name | Liza Todd |
| Marital Status | Divorced |
| Birthplace | The USA |
| Ethnicity | White |
| Profession | Sculptor |
| Nationality | American |
| Education | Hornsey College of Arts |
| Children | Quinn Tivey, Rhys Tivey |
| Relationship History | Yes |
View
Liza Todd Burton is the daughter of Elizabeth Taylor and her third husband, Mike Todd. Liza, a sculptor and animal lover, currently prefers to live a low-key lifestyle. However, her parents were one of the most famous icons of the Hollywood industry.
Elizabeth Taylor was one of the most popular stars of classical Hollywood cinema and remained an iconic figure. Further, she was also the seventh-greatest female screen legend in 1999.
Liza's father is not a commoner either. Mike Todd, an Academy Award winner, is still remembered for his work in the 1956 production of Around the World In 80 Days. Let's take a brief look at Liza Todd and her family.
Liza Todd Family Background, Age, Wiki, Bio, Early Life
To say that little Lizzie was troublesome from the git-go. Her name was after her mother, and she later adopted the sir-name Burton after her mother's fifth husband, Richard Burton, adopted her. Liza was born in 1957 and is 66 years old as of 2023.
After going through a difficult premature labor and giving birth to Liza by cesarean section, Mike Todd had the doctors sterilize his wife.
He felt it was for her good since she had already conceived three children before Liz. Also, Liz's birth had taken a toll on her mother's health, so it seemed the only wise choice.
But only a year after Todd's birth, her biological father died in a plane crash. Just like Priscilla Presley's father, James Wagner, a former US Navy pilot, died in a plane crash when she was only six months old.
The plane bearing the name "The Liz" suffered an engine failure while flying overloaded at a very high altitude. Only one of the two engines worked, resulting in what happened later. The plane was out of control and crashed, killing all four members on board.
Five days before the crash, Mike Todd had flown on this plane to Albuquerque to promote a screening of Around the World in 80 Days.
Liz grew up never knowing her biological father, but her stepfather Richard Burton was as much of a father to her as Mike might have been. Burton adopted her after he got married to Elizabeth Taylor, after a brief affair with each other during the filming of Cleopatra.
Liza's mother: Elizabeth Taylor
Elizabeth Taylor was a British-American actress still remembered for her performance in several movies like A Place in the Sun, The Sandpiper, Cleopatra, etc.
To play the role of Cleopatra in the historical epic movie of the same name, Taylor was paid a then-record-breaking $1 million. She began her career in the early 1940s, and her fame rose around the 1950s.
Taylor's love life was also a huge subject of media attention. She was married eight times to seven men. In 2011, she died from congestive heart failure at 79.
Liza was at her mother's bedside, along with her siblings, Michael, Christopher Wilding, and Maria Burton.
Liza's father: Mike Todd
Liza's father, Mike, was a theater and film producer. Mike is famous as Taylor's husband and is the only one whom she didn't divorce. He is popular for his 1956 production of the movie, Around the World in 80 Days.
He died on March 22, 1958, after his private plane, the Liz, crashed near Grants, New Mexico. Mike died at the age of 48.
Liza Todd's Marital Status
Lisa was married to artist Hap Tivey in 1984. The couple has two sons, Quinn (34) and Rhys Todd (28). Liza and Hap divorced in 2003 after 19 years of marital solidarity. Currently, Liza is enjoying her single life.
Liza's son, Quinn, studied film at USC and was a production assistant for the 2010 film, The Company Men starring Ben Affleck. Likewise, Liza's younger son, Rhys, is an accomplished jazz musician who studied at NYU.
Liza Todd's Net Worth
Lisa appeared in the 1969 film Anne of the Thousand Days. Later, she went on to study art at London's Hornsey College of Arts and LA's Otis Institute. She works as a sculptor and crafts bronze sculptures of horses and dogs.
Since 2016, Liza has been focusing on benefiting African wildlife through her sculptures, mainly orphaned elephants in South Africa. The exact amount of her net worth is still under the radar.
Did Elizabeth's kids inherit her properties?
Elizabeth Taylor's net worth was between $600 million and $1 billion at the time of her death. Apart from being an actress, she was an accomplished businesswoman as well. The film star used a revocable living trust for her estate plan.
If Elizabeth had passed her property to her children, each kid would get over $100 million. As per rumors, the trust passed most of Taylor's wealth to her children, grandchildren, and various charities. Hence, it is tough to know the real facts about the inheritance.
Therefore, this is all we have for today in the gossip section of things. Keep loving favebites for more content.
Elizabeth Taylor
Mother
Mike Todd
Father
Hap Tivey
Ex-husband
Michael Wilding Jr.
Brother
Tags
Others