Tallulah Greive hails from Perth, Western Australia. However, she relocated to Scotland with her parents when she was two years old. She is known for her roles as Lauren McDonald on Millie Inbetween and Melissa Albright on M.I. High. Growing up with musician parents, she always avoided learning music but later in her career, it came handy.
Quick Facts of Tallulah Greive
| | |
| --- | --- |
| Profession | Actress |
| Full Name | Tallulah Greive |
| Date of Birth | 23 October, 1997 |
| Birthplace | Perth, Western Australia |
| Nationality | Scottish |
| Father | Chris Greive |
| Mother | Elizabeth "Becc" Sanderson |
| Relationship History | Yes |
| Net Worth | $1,500,000 |
| Active Year | 2012-Present |
| Horoscope | Scorpio |
| Instagram | Link |
| Twitter | Link |
| Imdb | Link |
View
Tallulah Greive is a Scottish actress known as Lauren McDonald on Millie Inbetween and Melissa Albright on M.I. High. Recently, she has been able to garner the limelight herself because of her performance in the movie Cinderella where she portrayed the role of Princess Gwen.
The Scottish actress is an energetic woman who has paved her way into the entertainment industry through her relentless effort and never giving up attitude. Her enthusiasm for her work made it possible to gain success as an actress.
Who is Tallulah Greive? Who is she dating? How rich is the Scottish actress? What does her career look like?
Early Life
Greive was born on 23rd October 1997 in Perth, Western Australia. She was born to Jazz vocalist and performer Elizabeth "Becc" Sanderson and jazz trombonist, composer, and university instructor, Chris Greive.
The talented actress and her parents relocated to Scotland when she was two years old and reared in Leith, Edinburgh. She has a younger sister named Lola. Both sisters have a close relationship with each other.
Whenever the Scottish actress gets some free time from her work, she visits her family and spends most of her time with them. This clearly shows the bond she shares with her parents. However, the actress has decided to stay discreet regarding family details apart from their name.
Start of Greive's Career
In 2012, Greive portrayed the role of Genie in 1001 Nights at Widow Twankey's B&B, and that was the start of her career. She featured in three more plays in 2013, including Emily and the Howler's Hollow as Euphemia, Love Bites as Cupid, and Let Sleeping Beauties Lie as Flora. She also played Celeste in the play Trash Palace in 2014.
Greive's first television role was as a daughter in a Royal Bank of Scotland commercial in 2012. In the sixth season of M.I. High, she portrayed the role of Melissa Albright as well. She featured in an SNP commercial in 2014. She has been starring as Lauren in CBBC's Millie Inbetween since 2014.
Growth in Greive's Career
Things have been getting better for the Scottish actor since then. She hasn't looked back after making her debut in television. She has a strong work ethic, which is very clear in her performance in every role.
As per IMDB, Greive has eight credits under her belt. She has been able to gain global fame because of her performance. She is very passionate about acting, and her performance speaks for itself.
Greive's Role in Cindrella
Cinderella is a musical film released in 2021 based on Charles Perrault's fairy tale of the same name. Kay Cannon created the script and directed the film. It's a jukebox musical, including pop and rock favorites and numerous original songs.
The film's narrative follows Elle, an ambitious lady who wishes to become a wealthy seamstress and manage her own business. She lives in the basement of their home with her stepmother and two stepsisters, just as in the traditional Cinderella narrative, where she realizes her ambition of making clothes.
On the other hand, Prince Robert desires to be King but is uninterested in the kingdom's business. However, his father, King Rowan, wants to settle him and organizes a ball for all the kingdom's maidens. As the story goes, the Prince falls in love with Ella, who manages to attend the ball despite all odds.
Greive portrays the role of Princess Gwen in the movie. She gave an outstanding performance in her role. For her performance, she was able to gain the respect she deserves.
Is Greive a singer?
Grieve has always been an amazing actress. She is undoubtedly a talented woman but never stepped into the world of music. However, things took a different turn when she was cast in the movie titled Cinderella.
Since Cinderella is a musical movie, the cast had to perform a song to take their performance to a high level. As a youngster, she always stayed away from music, but it is fair to say now that it has become useful thus far in her career. She has several songs under her belt for the movie titled Cinderella.
Tallulah Greive's Partner
When an actor or actress starts gaining fame and popularity, it is obvious for them to garner many rumors about them. Among many rumors, love life is the most talked about. So who is Greive dating as of now?
As per reports, it is known that the Scottish actress is single. She is not dating anyone currently. Talking about her past relationship, there is no information available. We will update if we find anything about her past relationship so keep visiting our website.
Net Worth
Greive has been involved in the entertainment industry for a long time. Furthermore, Her performance has garnered much praise and love from the audience and critics. It is fair to say that she has accumulated money to her fortune.
Most of Greive's net worth comes from her work as an actress and in commercials. Her net worth is estimated to be around $1,500,000. Her performance speaks for herself, and everything she has earned until now is the fruit of her hard work.
There are times when money brings a different attitude to a person. But this was not the case with the Scottish actress. She has always been a humble person. Even after having such a net worth, she has a modest lifestyle.
Greive's Instagram
The Cindrella famed actor is not quite active on Instagram. Even though she has accumulated a huge number of followers on her account, she takes her time to post pictures. However, this is her choice, and everyone needs to respect it.
Greive has 42.2 thousand followers and has made 111 posts. The actress stepped into the world of Instagram on 2nd November 2017. She mostly shares pictures from her project or lifestyle pictures. You can find her at @tallulahgreive.
Greive's Twitter
When it comes to Twitter, she is not a new face. She joined Twitter in April 2011. As of now, she only has 2,541 followers. Looking at the numbers, it is fair to say that there is more to come.
The Scottish actress is quite active on Twitter. She frequently tweets or retweets from her account. You can find her at @tallulahgreive.
Follow more Actress of Favebites.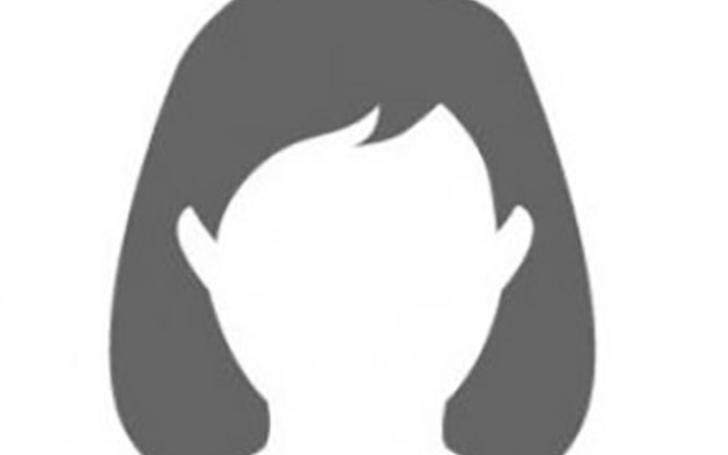 Elizabeth Sanderson
Mother
Tags
Others